PRESS STATEMENT
Within the framework of the excellent relations of friendship and cooperation that exist between Togo and Niger, H.E. Prof. Robert DUSSEY, Minister of Foreign Affairs, Regional Integration and Togolese Abroad, paid a working visit to Niamey on April 22, 2021.
During this visit, Minister DUSSEY, bearer of a message from H.E.M. Faure Essozimna GNASSINGBE, President of the Togolese Republic, was received in audience by his H.E. Mohamed BAZOUM, President of the Republic of Niger.
This audience gave Minister DUSSEY the opportunity to reiterate to President BAZOUM the warm congratulations of his Togolese counterpart, present at his inauguration on April 2 in Niamey.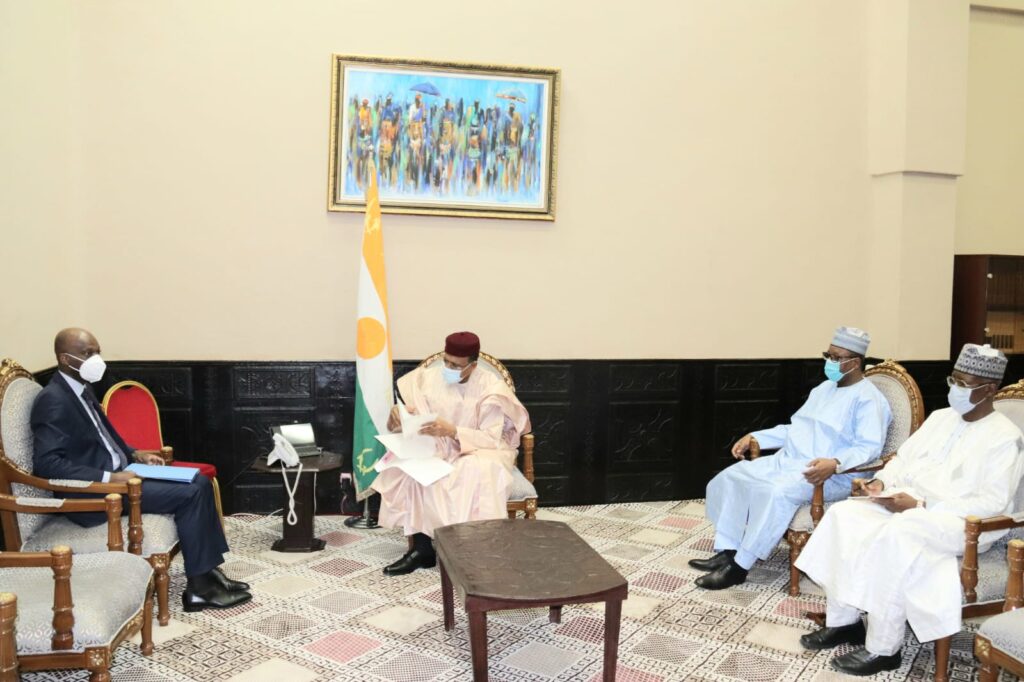 The meeting also focused on ways to further strengthen and diversify the ties of cooperation and brotherhood that exist between Togo and Niger, particularly in the political, economic and cultural fields.
At the African level, Minister DUSSEY and President BAZOUM hailed the memory of a major player in the common fight against jihadists in the Sahel, President Idriss DEBY-ITNO who will have left his mark on the Chadian and African political scene for several decades. during.
Done in Niamey, April 22, 2021