Statement of the Ministry of Foreign Affairs, Cooperation and African Integration
Jerusalem on June 12, 2018.
1- At the invitation of the Prime Minister of Israel, HE Mr. Benyamin NETANYAHOU, Minister of Foreign Affairs, Cooperation and African Integration HE Prof. Robert DUSSEY paid an official visit to Jerusalem on June 11 and 12, 2018;
2- This visit follows the visit by HE Faure Essozimna GNASSINGBE, President of the Togolese Republic, President-in-Office of ECOWAS from 7 to 11 August 2016 in Israel;
3- It should be recalled that during this visit, the Togolese Head of State and the Prime Minister of Israel agreed, in accordance with the so-called principle of "privileged relations", to increase their mutual trust and to broaden their cooperation in other areas;
4- The exchanges between the Minister DUSSEY and the Prime Minister NETANYAHOU focused on issues of common interest of a bilateral and multilateral nature;
5- Addressing bilateral issues, Minister DUSSEY and Prime Minister NETANYAHOU welcomed the dynamism of the cooperation between their two countries and reviewed the great achievements of the decisions of the first major joint commission of cooperation;
6- In this regard, they welcomed the concrete and fruitful actions of the Israeli Agency for International Development Cooperation (MASHAV) in the development process of Togo, particularly in the health and agriculture sectors, and agreed to continue its efforts;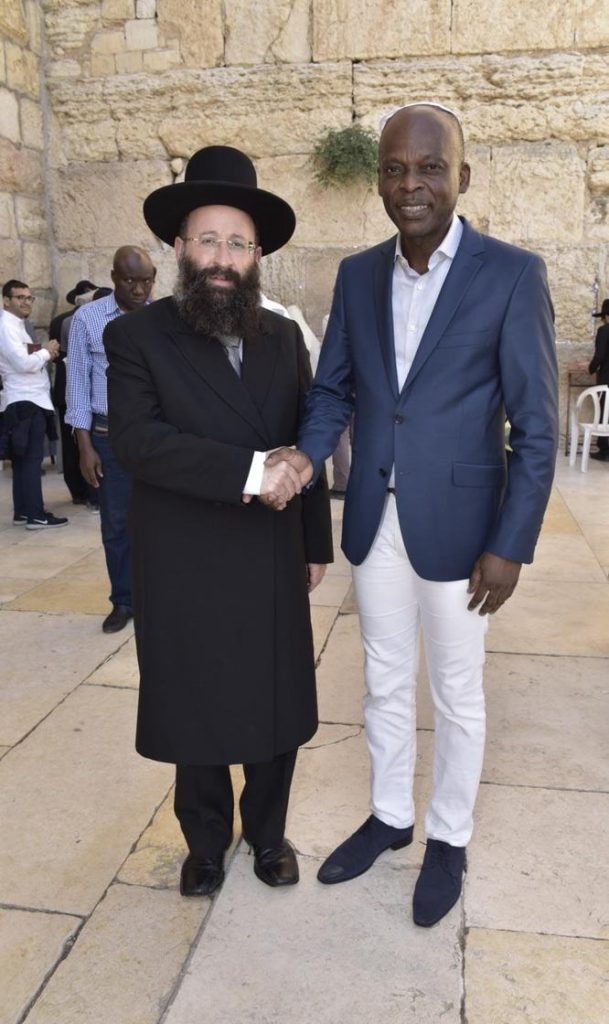 7- They also noted the need to relaunch the work of the second major joint commission for cooperation between the two countries and to support the actions of the two governments in the fields of rural development, education, science and technology, community development, social protection and promotion, and the integration of women in the development process;
8- During this visit, HE Prof. Robert DUSSEY and his delegation had working sessions with the Director General of the Israel Agency for International Development Cooperation (MASHAV);
9- At the end of the exchanges, the two parties agreed on the upcoming visit to Lome of a delegation of Israeli experts for discussions with the technical ministries to better take into account the priorities of the Togolese government in accordance with the axes the National Development Program (PND);
10- Talking about the situation at the multilateral level, the Togolese Foreign Minister and the Israeli Prime Minister addressed issues related to the Syrian and Middle East crises, deploring the situations in this part of the world and calling on all stakeholders dialogue and restraint to preserve peace;
11. Concerning the resurgence of terrorism and acts of maritime piracy, they reaffirmed their strong condemnation and called for the pooling of efforts as well as the continuation of international cooperation with a view to their eradication;
12- At the end of his visit, the Head of Togolese diplomacy reassured the Israeli government that Togo is at its side and will always support it in the international bodies to which their two countries are members.