Chinese Vice Foreign Minister Zhang Yesui has been on Wednesday for a 48-hour visit to Lome to boost Sino-Togolese friendship and cooperation.
"China and Togo are bound by traditional cooperation and bilateral cooperation is progressing to a tough step." In 2016 President Faure Gnassingbe made a very successful state visit to China during which Chinese President Xi Jinping and President Faure Gnassingbé exchanged extensively on bilateral cooperation and much consensus was reached, "said the Chinese Vice-Minister.
"The objective of my visit to Togo is precisely to implement the consensus reached by the two heads of state to further advance the relations of friendship and cooperation between the two countries," said Zhang At the end of a working session with Togo's Foreign Minister, Robert Dussey.
Robert Dussey described the Sino-Togolese relations as dynamic cooperation. "In this dynamic cooperation you have done so much in Togo that we can not quote everything today," said the head of Togolese diplomacy.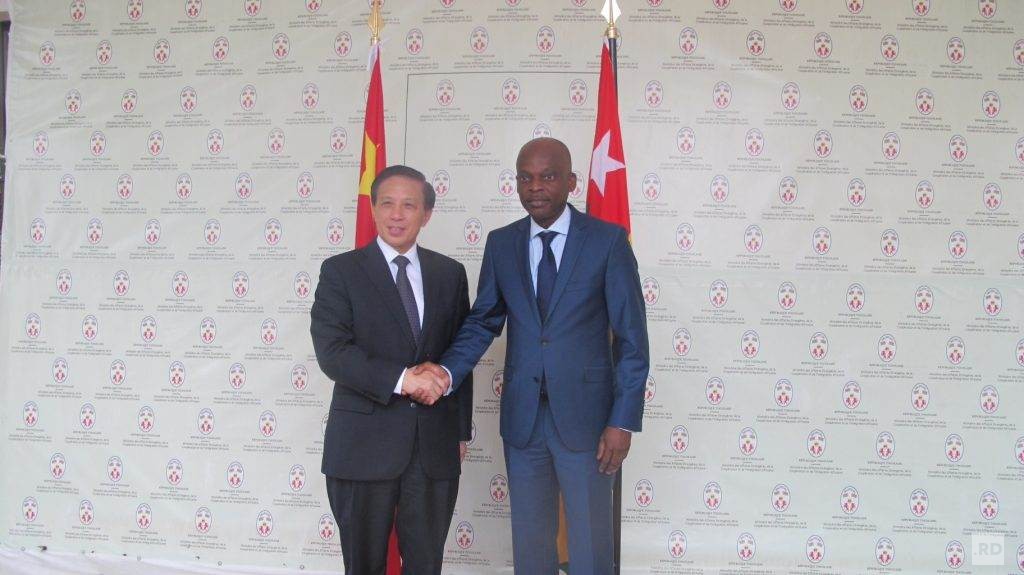 "In terms of health, you have built two hospitals, on the agricultural level there is a technical pilot center at the entrance to Lomé, on the water, hydraulic and sanitation level you have built 200 water wells and on the Education plan, Togo benefits from many scholarships for its citizens who will train in China, "continued Mr. Dussey.
"In the great achievements we have the Presidential Palace, Palace of the National Assembly which is under construction by China, the new terminal building of Gnassingbé Eyadéma International Airport, all of which are achievements of China, we are We are satisfied in Togo bilaterally of this cooperation that we wish it to continue to be very dynamic and wish in the next few years that we can evolve and move towards the transfer of technologies essential for the follow-up of the work Which you have in Togo, "concluded the Togolese Minister of Foreign Affairs.
The Chinese Vice Foreign Minister was also received by Togolese Prime Minister Selom Klassou.