H.E. Colonel Assimi GOiTA, President of the Transition in Mali, Head of State, granted an audience, on 18 July 2022 in Bamako, to H.E. Prof. Robert DUSSEY, Minister of Foreign Affairs, Regional Integration and Togolese Abroad.

During their meeting, H.E. Colonel Assimi GOiTA expressed his satisfaction with Togo's fraternal and continued support and welcomed the personal commitment of the President of the Togolese Republic, H.E. Faure Essozimna GNASSINGBE, for the Transition's success and the restoration of constitutional order in Mali.

President GOT and Minister DUSSEY discussed bilateral issues of common interest and sub-regional issues, namely the issue of the 49 lvorian soldiers arrested at Bamako airport on 10 July 2022.

The President of the Transition said he is open to dialogue and expresses his willingness to work, in accordance with the spirit of fraternity and excellent relations between Mali and Côte d'lvoire, towards a successful resolution of the situation, including through diplomatic channels, in strict compliance with Mali's sovereignty. 5. In this regard, the President of the Transition expressed the wish for Togo conduct good offices missions between the parties. Minister DUSSEY reaffirmed President Faure Essozimna GNASSINGBE's readiness to continue his support to the Transition and to help solve the situation.

H.E. Prof. Robert DUSSEY also held talks with his counterpart H.E. Mr. Abdoulaye DIOP, Minister of Foreign Affairs and International Cooperation of the Republic of Mali. During their discussions, Minister DIOP reiterated Mal's commitment to the consolidation of good-neighborly relations and to sub-regional and African integration. Minister DUSSEY welcomed the convergence of views between Mali and Togo on brotherhood and integration issues.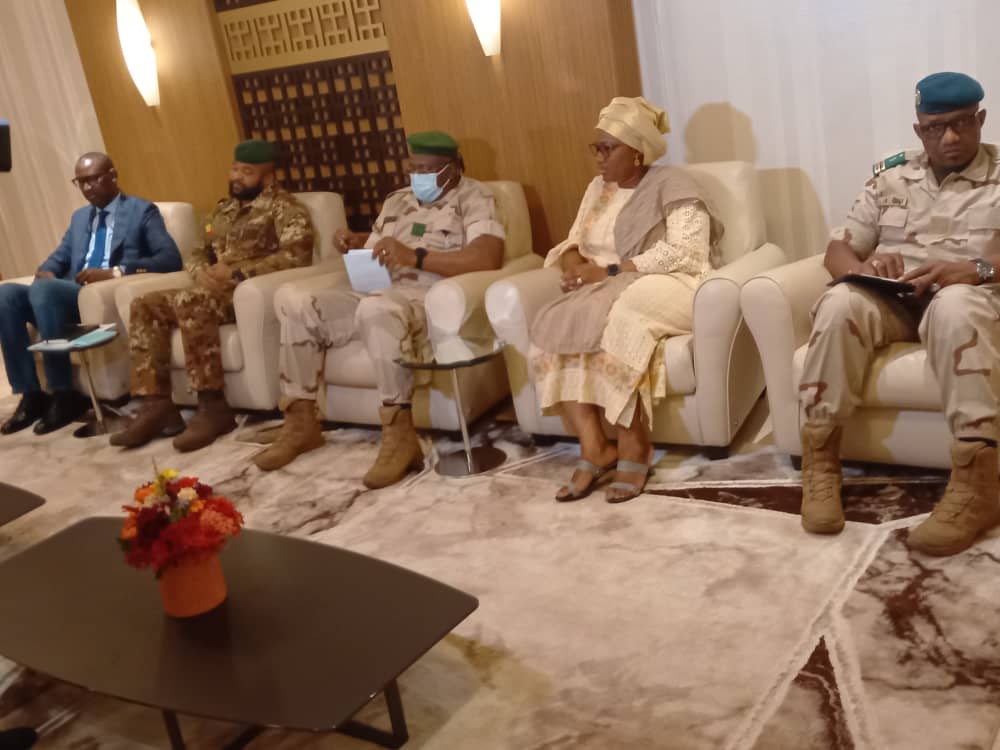 Done in Bamako, on 18th July 2022